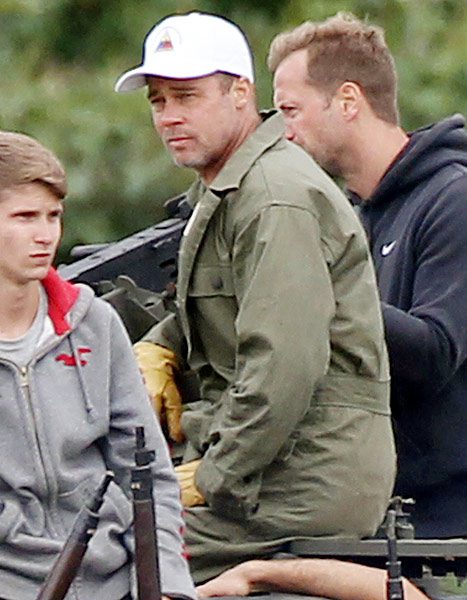 For the first time Brad Pitt cut off his long blonde hair and shaved his face for his upcoming movie Fury. The 49-year old Hollywood actor do this for the first time for any movie in his career.
Brad Pitt didn't cut his trademark blonde hair for any types of characters in his movie career. And that's why, the new Patt's look seems interesting to his fans, we hope so.
According to US Weekly, Angelina Jolie's  fiancee Brad Pitt was spotted with his fresh new look in England on Tuesday on the set of his current movie set. At that time Pitt was wearing  a white baseball cap. That photograph clearly focused the new look of his cutting hair.