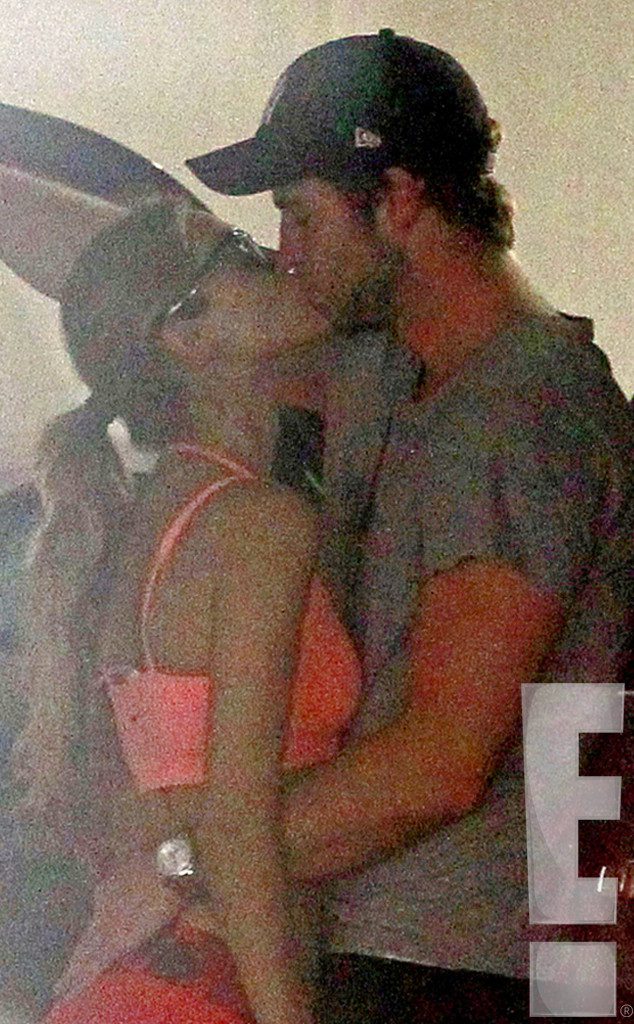 Liam Hermsworth and Eiza González was spotted kissing last Tuesday at the front of the singer-actress apartment, in Las Vegas. A few days ago this couple was going clubbing in that city. Now it can be considered that Laim and Miley had called off their engagement which happened 15 months ago!
According to E-Online news reports, the newly couple was met in Las Vegas where they were spotted kissing. Now question is that will they going to confirm it in publicly? And what about Miley?
A source tells that they are caught in the camera around 3:30 p.m. at the front of Eiza's apartment where she was in sports bra and shorts and Liam was in T-shirt, jeans and a black cap.
We don't sure why Liam went there but he didn't stay long time. He just talked with her about 5 minutes and they seem happier while chatting. And at the time of leaving, they were starting kissing as a goodbye gift. And after the kissing, Eiza smiled and waved him when he drove off.
So what you think? Thinking as we think? A new chapter begins with Liam and Eiaz?
Eiza, a singer-actress was first met with Liaz at the Wynn Resort nightclub when she was in her Vegan trip after the broke up with her boyfriend. They also spent their time together on Monday, this week, at the DVD release show of the Spanish version of Disney's The Croods.
A few weeks ago, Eiaz González post a quote on her Instagram profile that,
"I've been single for a while and I have to say it's going very well, Like…It's working out. I think I'm the one.".